Job opportunities for the unemployed (age 18+)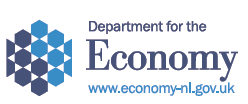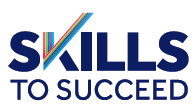 In conjunction with The Department for the Economy, we are offering a training programme which aims to equip unemployed people with this skills to compete for new job opportunities.
Those who successfully complete the training programme will be offered the opportunity to take on permanent employment as a Warehouse Operative in the Greater Belfast/Mallusk/Nuttscorner area with Bluestones Staffing.
What does the training include?
The training course is designed to provide the trainee with a sound understanding of the tasks involved as a Warehouse Operative and will include:
Warehousing and supply chain processes
Health and safety
Team skills
Training Conditions
Two weeks intensive training based at Bluestones Staffing NI and our client sites in Greater Belfast, under the Bridge to Employment programme.
You will retain your benefits while in training (two weeks)
You may be eligible for child care allowance while in training.
You will be reimbursed weekly travel expenses, limited to the cheapest cost of using public transport while in training under the Bridge to Employment programme.
If you successfully complete the training programme you will be interviewed by Bluestones Staffing NI with a view to offering permanent employment.
Warehouse Operative Job Description
Previous experience is not essential but applicants should have these skills:
Essential
Flexible to work day/night shifts over a 7 day rota
Ability to work as part of a team
Reliable
Good timekeeper
Ability to take instructions from a team leader
Prepared to work in a variety of roles
Applicants need to be flexible to work in sites located in Duncrue and Nutts Corner
In the event that shortlisting is required, an aptitude test and the following desirable criteria may be used to select applicants for interview.
Desirable 
The selection process for a training place will include an information day and an interview.
The Job
Working as part of a team
Picking/packing orders using warehouse management system
Receiving/unloading goods
Loading/dispatching
Ensuring your pick is 100% accurate
Achieving daily KPI's
General housekeeping
All other duties as and when required
Company Benefits 
Weekly pay, Pension, Holiday pay, Team orientated environment
Hours of Work
Variety of morning/day/twilight/night shifts across a 7-day rota.
Wages
£7.38 – £8.08 per hour starting.
Holidays
Accrued at statutory entitlement
Applications close at 4 pm on 28th August 2018. 
Trainee Service Standards
1. We will write to you within seven working days of the closing date for application.
2. We will contact you within five working days of your aptitude test/interview. Successful applicants will be offered a training place.
3. Each person who successfully completes a Bridge to Employment training programme will be offered a job interview.
Does Bridge to Employment Work?
At least 80% of people who complete Bridge training courses and attend the interview get jobs.
Training will take place at:
Bluestones Staffing NI Belfast, Inspire Business Park, Carrowreagh Road, Dundonald, Belfast, BT16 1QT and client sites in Greater Belfast.
BRIDGE TO EMPLOYMENT
Is a customised training programme which gives people who are unemployed or who want to return to work the skills they need to compete for new job opportunities.
The Department
Our aim is to promote learning and skills to prepare people for work and support the economy.
This document is available in other formats upon request.
Bridge to Employment supports the Age Positive Northern Ireland campaign.